REGINA, SASKATCHEWAN
CANADA

A TASTE OF THE OLD WEST,
WITHOUT THE NEED FOR A TIME MACHINE!
Follow us on Facebook: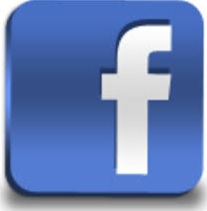 The History of the Outlaw Trail Spirits
Craft Distillery and Watering Hole
Outlaw Trail Spirits Inc. was founded in 2015, and was licensed as a micro distillery to manufacture spirit alcohol in 2016. We are a Saskatchewan-based craft distillery, and we produce fine spirits from our facility located in the heart of Regina's historic Warehouse District north of downtown.
In the 1800s, the Outlaw Trail was a horse and wagon trail that spanned the distance from the southern Saskatchewan border with the USA, south through Montana and North Dakota, into Colorado, New Mexico, Arizona, and then into Mexico, and was frequented by the most infamous Outlaws in the Old West. Some of the characters who could be found hiding out in the mud caves near Castle Butte, SK included Butch Cassidy and the Sundance Kid, Sam Kelly, Dutch Henry and others of similar notoriety. Coincidentally, one of our founders grew up in the Willow Bunch, SK area, at the northernmost part of the Outlaw Trail.
It is in tribute to this wild and wooly part of Saskatchewan's history that we have chosen the name Outlaw Trail Spirits, and our mission is to offer the finest artisan spirits, created with raw ingredients sourced here. Come on out to our watering hole, and enjoy some old fashioned fun, brought to you by the Hooch Maker, Trail Boss, Head Rustler, and Head Train-Jumper at Outlaw Trail Spirits Inc.